Since May 6th, the 32th South Asian Games have been held in Phnom Penh (Cambodia), bringing together some 5,000 people, athletes and technicians, from the ten countries of ASEAN (Association of Southeast Asian Nations). The Games are held every two years and include some forty sports and parasports.The enormous means put in place by the State and the organising committee, supported by the National Olympic Committee, the national federations and around 6,000 volunteers, enabled the event to take place in a city that was entirely dedicated to the Games, with its two "rabbit" mascots, one girl and one boy, each of whom was occasionally equipped to present the sports in competition...
The Pétanque competitions, now one of the king sports in Cambodia, are held on the 16 covered (but not heated or enclosed!!) courts of the national boulodrome which brilliantly hosted the Women's and Youth World Championships in 2019, in a city that has virtually no direct air links to the "major" cities of Europe. Although the temperature has flirted with 40 degrees over the last few days, we have not heard any whining from the participants in the 11 competitions on the calendar, which is exceptional for our sport, especially as a player is only allowed to participate in one event. Teams thus include up to 24 athletes.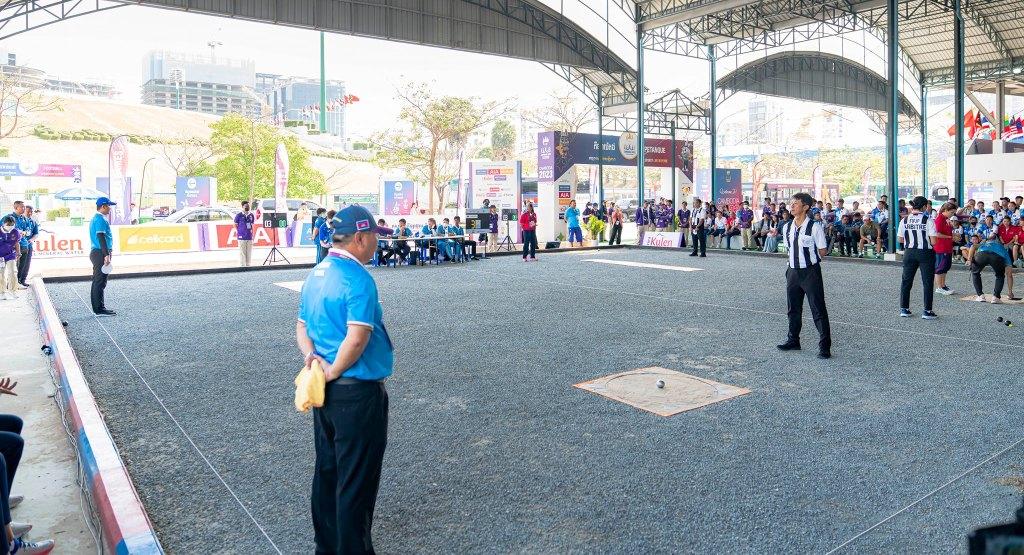 Pétanque obviously benefits from this environment with more than 120 volunteers at our disposal, and buses or minibuses for all the delegations, as well as a van and two cars for the technical staff, most often preceded, during the trips between the hotels and the site, by a motorcyclist of the Cambodian gendarmerie, which is not superfluous as the traffic is dense during the day.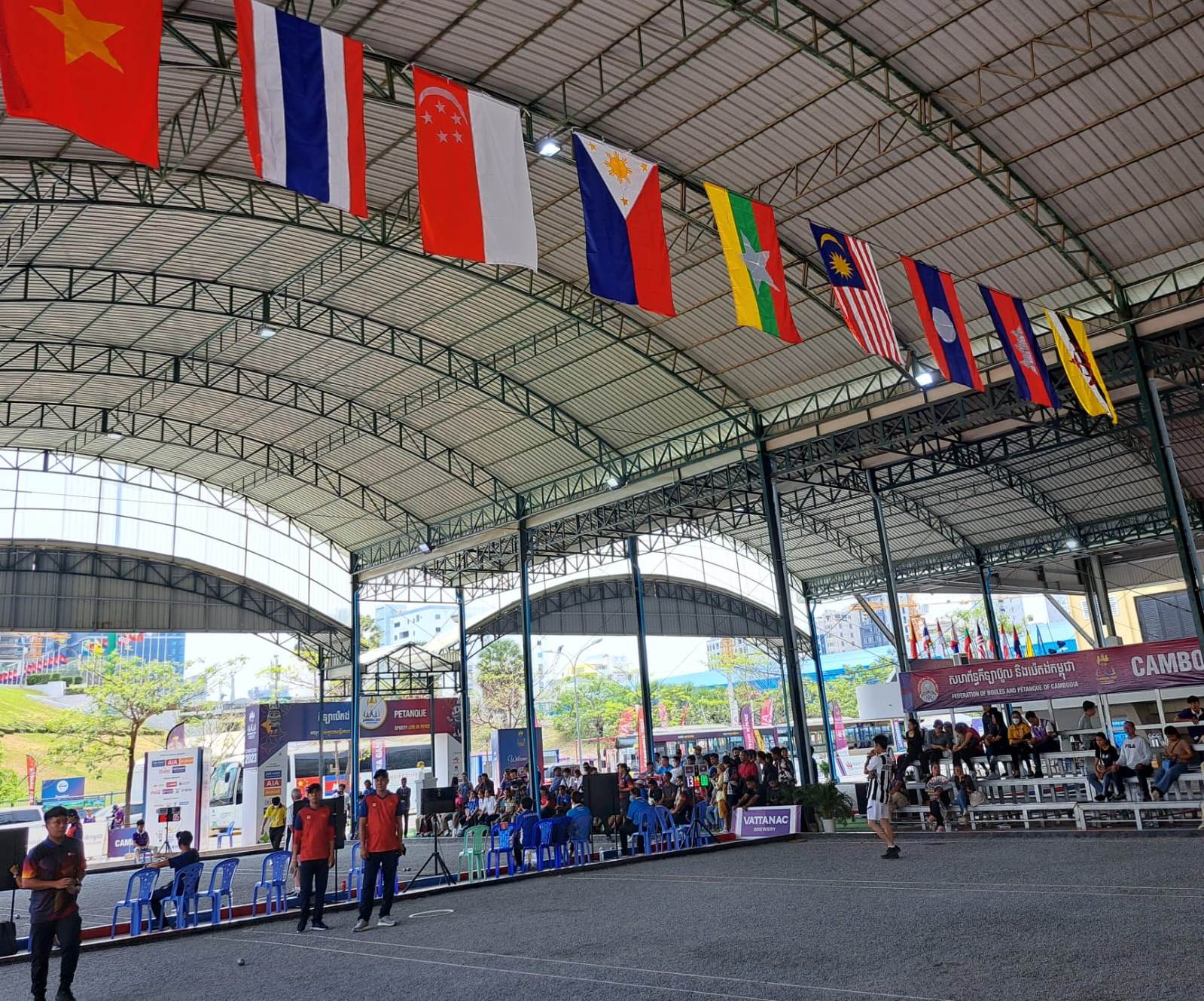 In addition to the new president of the Federation, himself a member of parliament and a fervent defender and promoter of Pétanque, as was his father, a great Cambodian politician, we have, at each medal ceremony, at least one minister or secretary of state. With the advanced project to develop Pétanque in schools, our sport still has a bright future in this country and, considering the level of competitors at the SEA Games, other federations have reason to worry.
writing Claude Azéma President of the FIPJP